Weight Training in Bakersfield For Results
If you're looking for the best gym equipment for weight training in Bakersfield, then you need to call us. There's nothing better than being surrounded by the smell of rubber and feeling the burn in your muscles. Here at Strength and Health Gym, we believe the gym is a place to work. We create an atmosphere where you feel comfortable pushing yourself to your limits. When you push yourself weight training in Bakersfield, most gyms have rules against being loud or dropping weights. You won't find that here!! We encourage you to push yourself, scream, yell, grunt your way through that last rep, drop those weights when you've pushed past your previous limits and have reached new heights.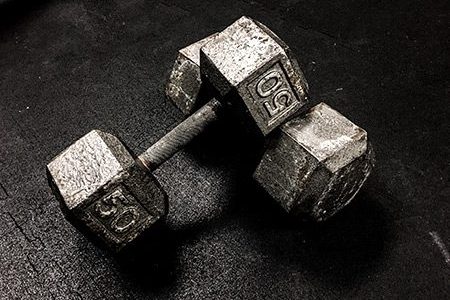 #1 Local Gym in Bakersfield
Free 1 Week Trial Membership!
Find out for yourself why we are the #1 local gym in Bakersfield! Come on down and check us out! We don't have contracts or startup fees. We keep things simple. No tricks. No gimmicks. We are a no frills gym! Offer valid for "FIRST TIME GUESTS ONLY".
Try Us Out
"Old School" Weight Training Gym in Bakersfield
If you're looking for a gym with real "old school" weight training in Bakersfield with actual people, you've come to the right place. The owner, Dr. Mark, is as real as they come. He has dedicated his life to weight training in Bakersfield. As a champion bodybuilder, Mark has the experience and life lessons to drive you to succeed. With decades of experience as a champion bodybuilder, he has first-hand knowledge of the gym equipment required to get the job done right. 
The fitness center includes all major gym equipment required to take your workout to the next level, including power racks, benches, weights, and bars. He knows what it's like to plan your life around nutrition and workouts, and he loves nothing more than sharing that knowledge with others.
No Matter Your Fitness Level
We Have the Right Gym Equipment in Bakersfield
Whether you are a serious bodybuilder or are someone, that's looking to drop a few pounds, we can help you. The only thing that we ask is that you bring the right attitude when you come to our gym. We'll help you with everything that we can, but having the right attitude is something that you'll need to bring to the table. Fitness should be a lifelong endeavor. Exercise will help to reduce the risk of chronic diseases, improve mood, and reduce emotional stress. Get your body moving and healthy with a free one-week trial membership at Strength and Health Gym in Bakersfield today!
We Are Serious About Weight Training in Bakersfield
Since the owner of our gym is a professional bodybuilder, he understands the importance of having the right gym equipment and takes his role as a gym owner very seriously. We have a combination of free weights and machines that will enable you to target every muscle group. We take weight training in Bakersfield very seriously. We don't want our members to make the mistake of only focusing on certain muscle groups. We want you to build a complete physique. 
Not only do we offer the equipment that you'll need to build a better body, but we also have trainers that are happy to share their expertise with you. If a trainer isn't around, most of the members of our gym are happy to share their knowledge as well. That's the type of gym we have. We're proud of the sense of community that our members feel. It's a bond formed from working toward a common goal.
At Strength and Health Gym in Bakersfield, we have taken the time to choose each piece of gym equipment. We chose each piece of our gym equipment in Bakersfield based on knowledge and experience to ensure we offer the best weight training and overall gym equipment. You won't find useless filler equipment here. Every piece of gym equipment has a purpose with endless workout possibilities. 
Come see for yourself why Strength and Health Gym is the best gym in Kern County. Since 1974, we've been providing everything from weightlifting, boxing, cycling to the best of the best. With over 25 years of experience, we can help you meet your fitness goals with some personal, one-on-one attention.