We have a passion for Bodybuilding in bakersfield
Powerlifting and Strength Training
At Strength and Health Gym in Bakersfield, we're all about eliminating excuses. We believe bodybuilding and powerlifting aren't just something you do. If you are serious about bodybuilding in Bakersfield, you have come to the right place. We will help you find your motivation and encourage you to do the hard work necessary for success.
When you're ready to invest in your health and commit to a no-nonsense program for bodybuilding in Bakersfield, we will help you reach your goals. If it's powerlifting in Bakersfield that interests you, see why Strength and Health Gym is the right fit. Unlike most gyms in the area, we encourage you to push yourself, grunt, yell if you need to, drop those weights!!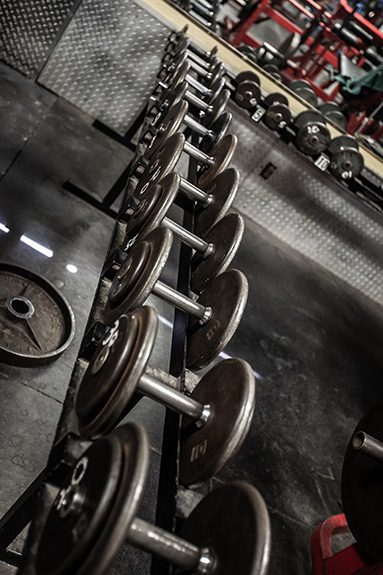 Powerlifting and Bodybuilding in Bakersfield
Bodybuilding in Bakersfield is not for the faint of heart. Doing it the right way requires a level of discipline and dedication that you may not realize. Strength and Health Gym knows what it takes first hand. Whether you have wanted to build your body for yourself or to go pro, knowledge is pivotal. It is essential to take the time to educate yourself on what bodybuilding entails. We will help you.
This sport is more than just building your body; it's also about building your mind. To be successful, you must first learn the basics of bodybuilding. Let us be there for you and guarantee your success. As you advance in your bodybuilding journey, the techniques and dietary principles will become more complex. There is no end to the learning process; victory requires continued education.
When Bodybuilding in Bakersfield, we will train you for appearance. Muscle size is important, but so is proportion and symmetry. Bodybuilders must maintain balance throughout all muscle groups. Our expert personal trainers know this from experience. As strong as a bodybuilder may look, strength is not a bodybuilder's primary concern. We will help you achieve your goals.
Throughout history, the fundamentals of bodybuilding haven't changed. You must have a progressive resistance training program, aerobic training, and avoid over-training. It is also imperative you monitor your protein intake, fat intake, supplements, sleep schedule, manage stress, and maintain a positive attitude. In bodybuilding, there are no secret tricks or gimmicks, just hard work! Strength and Health Gym in Bakersfield know what it takes and will push you towards your goals.
Powerlifting is a Way of Life for Bodybuilding in Bakersfield
Powerlifting in Bakersfield is new compared to bodybuilding and has grown in popularity. It involves three events, the squat, bench press, and deadlift. Powerlifting athletes have three attempts for each exercise, then the person with the highest total wins. Strength and Health Gym in Bakersfield has the equipment and knowledge to achieve the results you desire.
Squats, bench presses, and deadlifts are typical exercises for most fitness routines and bodybuilders' workouts. The difference is that powerlifters will focus their training on mastering these three events for competition. Our expert personal trainers have firsthand experience in the competitive world of powerlifting in Bakersfield and Nationally. We judge powerlifting in Bakersfield based on strength, not appearance. Bigger does not always mean stronger!
Achieve Success With Bodybuilding in Bakersfield
Unlike other gyms in Bakersfield, Strength and Health Gym is owned by a long-time professional bodybuilder and fitness expert. Mark's genuine passion is inspiring others and motivating them to be their best selves. He has dedicated his life to fitness, health, and helping others.
A healthy lifestyle includes a proper diet and exercise. Not only will you maintain a healthy body, but your mental health will improve as well. It has been proven that your self-esteem and confidence are higher when you exercise and eat right. You'll also have more energy to do the things you want to do.
Whether you are looking to get into bodybuilding, powerlifting, bulk up, lose weight, or improve your overall wellbeing, Strength and Health Gym in Bakersfield will help you succeed. Our fitness center experts will design your workout and health program for your individual needs. We can meet you wherever you are on your fitness journey. The gym will offer workout guidance and specific nutritional advice to make the most of your time in the gym.
Bodybuilding and powerlifting may not be for everyone, but we recommend building muscle and increasing exercising for anyone!
Take control of your life today at Strength and Health Gym in Bakersfield